Call for participation: Control Room Experience Lab Challenge
We are a leading Transmission System Operator in Germany and Belgium. Just as air traffic controllers guide aircraft safely through the busiest skies, our dedicated transmission system operators steer the power grid through the most complex challenges. They work at the very heart of the power grid in the control room, making critical decisions every second of every day. As we develop a complete overhaul of our control centers systems with MCCS - ourmodular control center system - we envision not just a software revolution but a transformation of our control room workspace too.
To explore and harness new technologies related to human-machine interfaces (HMI) and human-computer interfaces (HCI), we plan to construct an Experience Lab for system operators. Here, we will be able to demonstrate, test and evaluate our future ways of working in system operations. Experience Lab is intended to be a space that supports hands-on, experiential testing of new HMI and HCI technologies such as interactive 3D visualization and modelling, haptic technologies, conversational voice interactions, and many more.
We are seeking partners that will design and construct Experience Lab together with us and provide creative solutions. In the end, we want our control room operators to be able to interact with machines in a way that is seamless, simple to use, and effective.
Why take part?
Participation in our open challenge provides you, as an innovative company, a unique opportunity to partner directly with Elia Group. By taking part, you get the chance to influence the trajectory of operations in the energy sector and test your solution in real time as we build the Experience Lab together.
We will choose the most promising solutions and innovative partners and collaborate with them to launch the 'Experience Lab', a test workspace that will be set up in one of our main locations near Berlin (Neuenhagen). This lab will serve as an experimental facility for implementing and testing the most promising solutions brought forward by the selected partners.
It is planned that the Control Room Experience Lab will be introduced in the beginning of 2024 and will run for several months. During this period, we will test and evaluate your innovative solutions in realistic test scenarios. If your solution is a success, it can be expanded upon at other Elia Group locations in Germany and Belgium, as well as become a viable use-case for grid operators.
We invite you to bring your creativity, expertise, and innovative solutions to the table and join us in building the future of our control room workspace.
Who can participate?
We welcome participation from a diverse range of entities that can bring unique perspectives and expertise to this challenge. Our focus is on those who can contribute effectively to the realization of our Experience Lab.
The undertaking
The project involves several key components over the next months after vendor application closing and selection:
Design: Creating a physical layout that encourages innovation, collaboration, and hands-on testing. • Construction: Implementing the design to establish a physical studio that aligns with our vision
Technology Integration and Setup: Incorporating state-of-the-art technologies into the test workspace environment
Collaboration: Working closely with us to adapt, put into practice and maintain innovative solutions to fulfill our specific requirements and run realistic test scenarios. The official launch of the Control Room Experience Lab is planned for early 2024.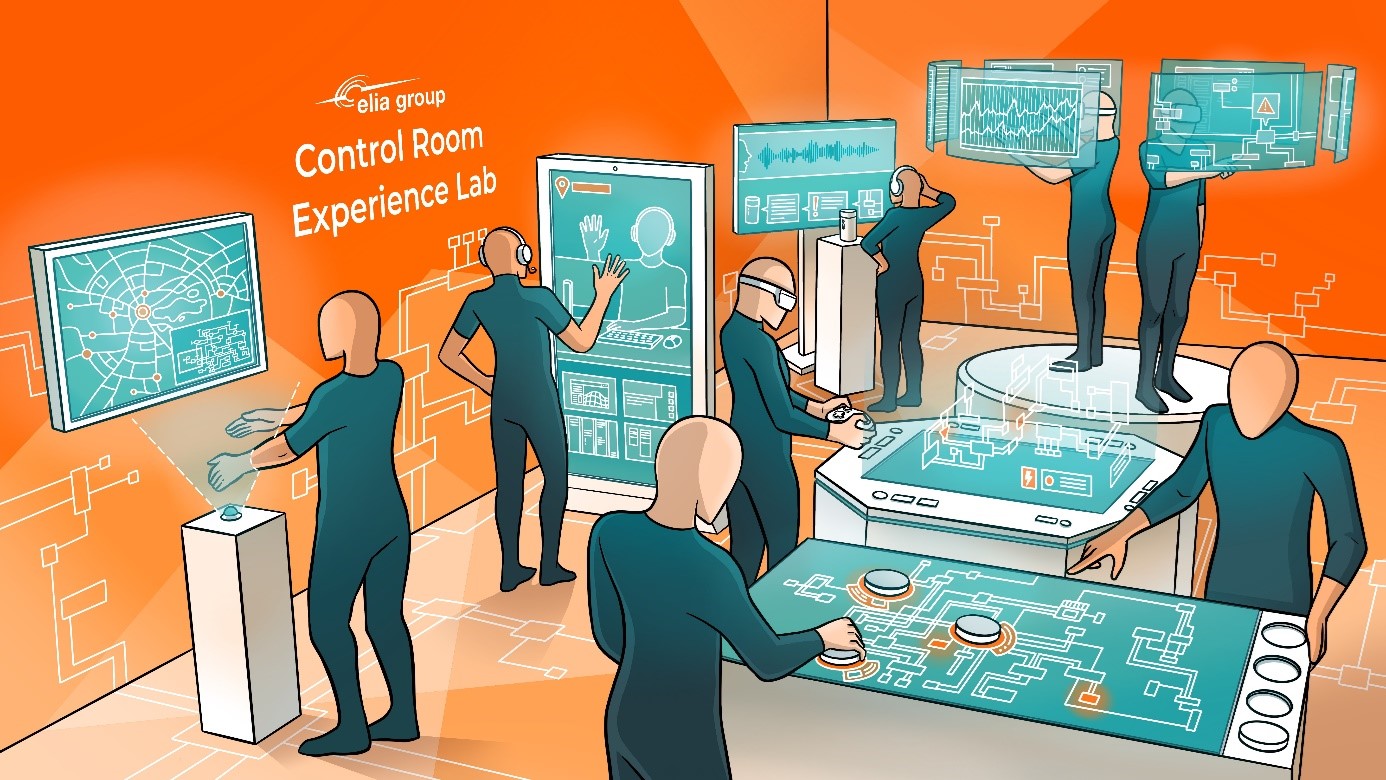 Control room challenges
In the heart of our operations, our operators in the control rooms confront round-the-clock challenges, demanding seamless communication and swift decision-making. These complexities drive our quest for innovation and the reimagining of the future control room.

We are looking for suppliers of innovative HMI and HCI solutions that will be represented in the lab and that might replace or complement our existing tools, as well as searching for a vendor to deliver a turnkey experimental lab onsite. To take part in the challenge, your proposal should meet the following criteria: