25 January 2023
Spatial Imagery: better infrastructure information
Drones, photogrammetry, LIDAR, ground penetrating radar and more. New technologies with a spatial component are arriving at Elia, bringing both challenges and opportunities.
Approach
The Spatial Imagery project aims to distribute knowledge about this technology, encouraging business departments to create opportunities that utilise it with a view of developing a structural and visionary approach.

Easily available, correct information is extremely valuable for decision making at Elia. These new technologies assist us to gather the right information about our infrastructure in the most efficient and qualitative way.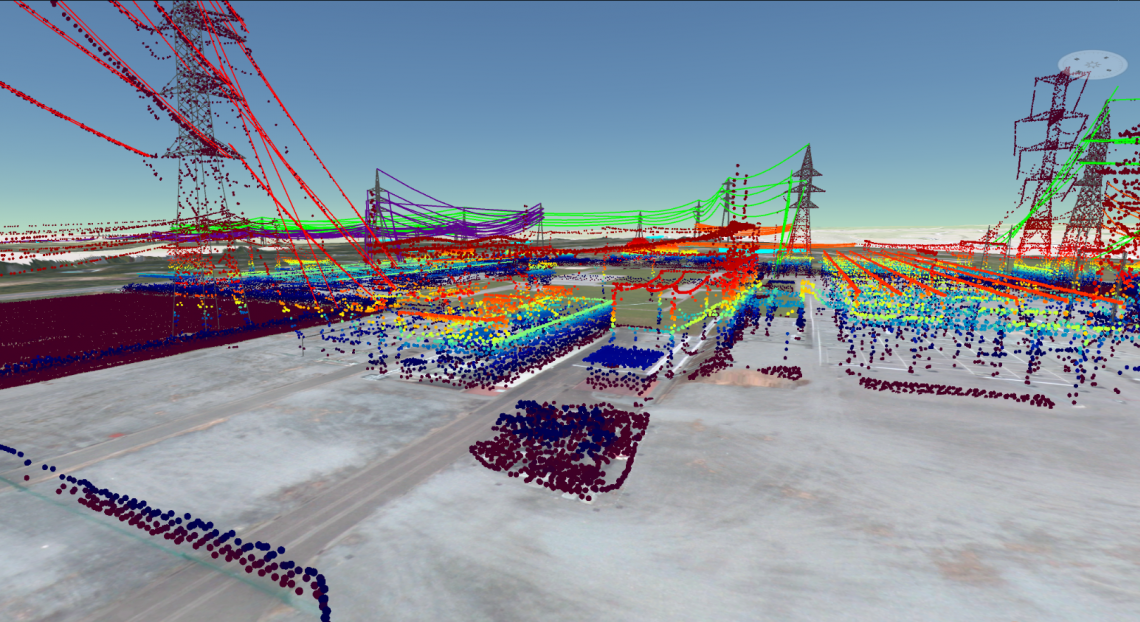 The art of obtaining reliable information about physical objects and the environment by recording, measuring and interpreting photographic images and patterns. This allows engineering teams to design high-quality 3D models quicker and more accurately. With photogrammetry, a series of photos can be used as a basis for creating a 3D model that requires far less work than a manual 3D drawing. This means the designer needs less time to create a higher quality drawing.

Light detection and ranging technology (LIDAR) is used extensively for atmospheric research and meteorology. It's also being tested as a way of better managing vegetation under high-voltage corridors by more accurately modelling infrastructure and line sag. With LIDAR, a point cloud reflected by light can reveal what is happening on the ground. In practice, we can use LIDAR to put together a point cloud for all our infrastructure and the environment around it. We are currently managing a test project to facilitate the management of vegetation around our lines. Once we process the data, the sag of high-voltage lines can be accurately modelled under various circumstances, thus improving efficiency and quality. LIDAR technology has also been used for HTLS studies.