19 January 2023
Improve forecasting of electricity production and consumption (OIC 2018)
In 2018, after a successful first edition that resulted in a tool that is currently used to improve our public acceptance, Elia Group launched its second Open Innovation Challenge for startups.
Why this project
The contest is one of the ways for Elia Group to accelerate innovation, by creating synergies with startups or small agile businesses. It helps the Belgian grid operator and the German operator 50Hertz to face the challenges of the energy transition that are drastically changing the energy landscape.

The main goal of this challenge was to find ways to improve forecasting of electricity production and consumption, which becomes more and more important with the increasing impact of weather through renewable energy production, increasing numbers of small production assets by decentralisation, and changing patterns of electricity consumption.
Approach
In total, Elia Group received 135 proposals from startups in 38 countries. Out of these, after a selection process, five finalists were selected, that had the opportunity to pitch in front of a jury of experts, who chose PowerMarket as winner. PowerMarket convinced the jury with its solution that automatically detects solar panels and thus more accurately maps the solar energy predictions.

By using both high-resolution satellite images and artificial intelligence, PowerMarket can accurately identify the exact location of solar panels and their installed capacities. This information can then be combined with meteorological data to estimate solar energy for every hour and every day of the year.

With this victory, PowerMarket received €20,000 to carry out a proof of concept together with the Belgian members of Elia Group's Innovation department.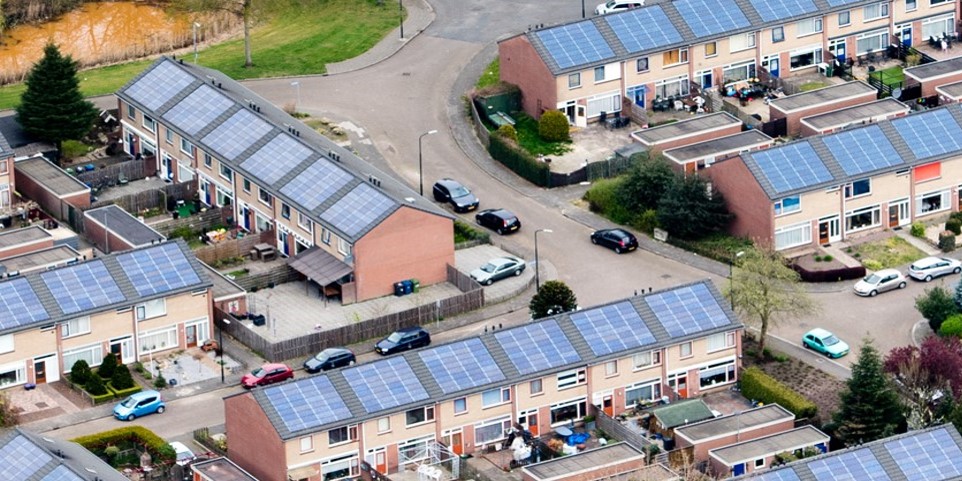 The concept tests focused on identifying the photovoltaic facilities in some Belgian cities around Antwerp. PowerMarket provided cadaster information and solar generation forecasts for these cities. Elia then compared the predictions of PowerMarket with the cadaster that is currently used. The assumption was that current cadaster information could be outdated or potentially not all installations are registered, which means that PowerMarket results would always exceed the current cadaster.

Improving forecasting
A more accurate cadaster would lead to more accurate forecasting, which in turn reduces the need to activate reserves and, as a result, prevents costs of system balancing activations.
Results
The comparison between cadaster and PowerMarket results showed that PowerMarket results are comparable to the size of the current cadaster, but that no clear trend is present. This means that the assumption of the Elia cadaster being outdated or incomplete is not valid, thus that added value of changing the current process is limited.
On top of this, it turns out that acquiring current high-resolution satellite images is very expensive, and in fact is not always possible. The alternative of using old satellite imagery is questionable in terms of reaching up-to-date results.
When assessing the costs and the benefits of the PowerMarket solution, Elia Group concludes that the PowerMarket solution has potential, but that the current way of working has been confirmed to be accurate. Nonetheless, Elia Group will keep track of future updates of PowerMarket's product and reassess when necessary.
Partners