07 January 2023
SAFIR | U-space drone demonstrations
The SAFIR consortium, a group of 13 public and private organisations, has been selected by Single European Sky ATM Research Joint Undertaking (SESAR JU) to demonstrate integrated Drone Traffic Management for a broad range of drone operations in Belgium.
Context
The goal of the SAFIR project is to contribute to the EU regulatory process for drones and drive forward the deployment of interoperable, harmonised and standardised drone services across Europe.
Approach
The SAFIR project will demonstrate several U-services through the deployment of a multitude of drones. Simultaneously three main U-space service providers (USSP) will be controlling the airspace.

The SAFIR project activities will geographically cover two areas in Belgium. The first area is Sint-Truiden with the Drone Test Centre of DronePort. The second area is the larger Antwerp area, including the Port of Antwerp.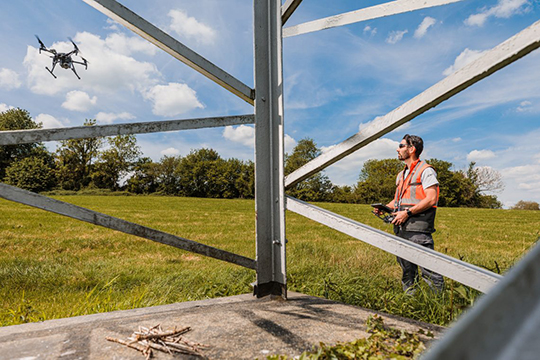 Description
U-space is an enabling framework that will evolve over time to facilitate access to all classes of airspace and operating environments – to include congested airspace – while addressing an appropriate interface with manned aviation and air traffic control. When fully deployed, a wide range of drone missions that are currently being restricted will be possible thanks to a sustainable and robust European ecosystem that is globally interoperable. The timing for U-space is critical given the speed at which the market is growing. The aim is to have foundation U-space services in place by 2019.

SAFIR will carry out multiple studies and demonstrations for drone operations that are viable, robust and ready-to-implement throughout Europe. These demonstrations will include surveillance flights (including container terminal inspection, oil spill inspection) in the Port of Antwerp, parcel delivery, medical inter-hospital transport, high voltage line mapping and pylon inspection. Further the use of telecommunication network technology for data communication with both manned aircraft and other unmanned aircraft will be assessed. Finally, a radar system will be deployed capable of monitoring cooperative and non-cooperative drones.
Our use cases
Elia Group is active in 3 use cases:
Pylon's inspections: to avoid safety issues by climbing our pylons but also to avoid putting the grid under constraints with outages on lines, our pilots fly drones to inspect the pylons and make the assessment of the pylons condition using the collected pictures.
Overhead lines' inspections: using fixed wing drones to fly over an overhead line and inspect the health condition or the construction progress of a line.
Incident response: If an incident occur on the grid (like a pylon laying on the ground after a storm), we would like to use drones and beyond visual line of sight flight to automatically detect location of the fault and make a first assessment of the situation before sending our maintenance crew.
Partners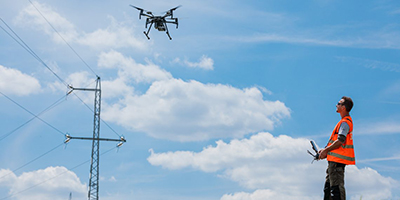 The consortium is funded by the SESAR JU within the framework of the EU's Connected Europe Facility.